Clairvoyance is the game of psychic battle, with an antique store as your arsenal. For centuries the only true test of a psychic's skills has been whether or not he, she, or it can withstand having various bits of furniture chucked at them and either deflect the blow or take one to the noggin'.
So, grab your dousing rods and your half-bent spoons and get ready to show off your third eye in Clairvoyance!
If you're looking to own a copy of Clairvoyance yourself, you can pre-order it now, or sign up using the form below for updates on where you can get it later among other things.
Check it out for yourself by downloading our free black & white print and play.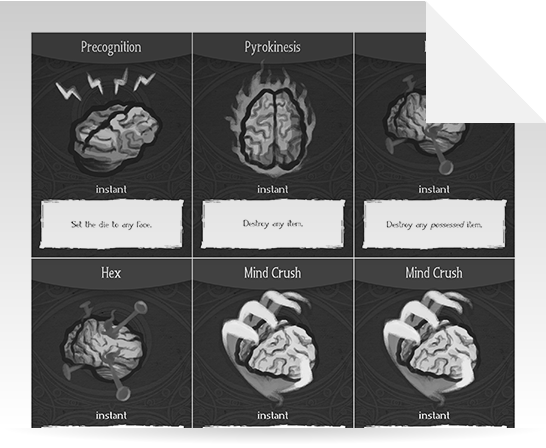 SIGN up NOW
For Updates from Eye4Games
[Clairvoyance is] a beautiful, often funny, wonderfully put together title that speaks volumes about the time and care that went into designing it.

The Care and Feeding of Nerds

Kel
The artwork is stylistic and well done, reflecting the humor of the concept. Likewise the flavor text for the cards is full of groan-worthy puns.

Geek Dad

Anthony Karcz
Clairvoyance is an enjoyable game, and would be a great thing to pack in a con bag […] Eye4Games has a good grasp of how to put together a solid game.

PLAY UNPLUGGED

Paul Carboni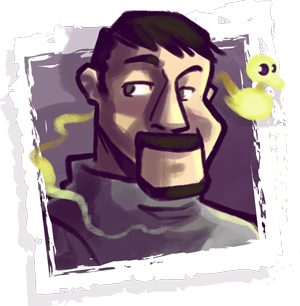 Head of Eye4Games
Donald Mitchell
Donald Mitchell, the head of Eye4Games, is a game designer, iOS and web developer, and improviser based near Boston, MA.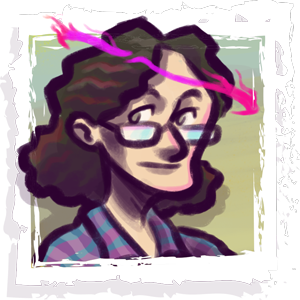 Writer & Editor
Jule Pattison-Gordon
Jule Pattison-Gordon, the writer for Eye4Games, is an improviser and reporter living near Cambridge, MA.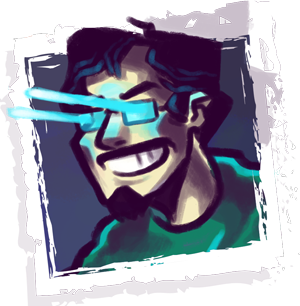 Systems Designer
Robert Karl, Jr.
Robert Karl, Jr., the systems designer for Eye4Games, is a physicist, improviser, and bassoonist in Boulder, CO.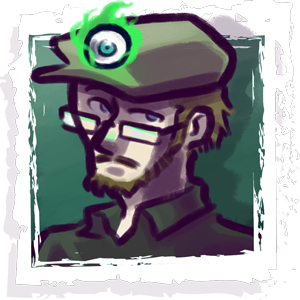 Graphic Designer & Illustrator
Chris Baum
Chris Baum, the artist for Eye4Games, is a designer and illustrator living and working in the Steel City, Pittsburgh.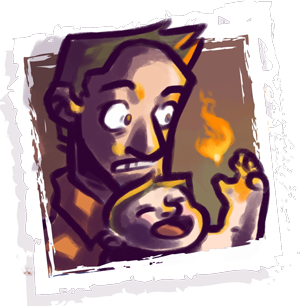 Marketing & Operations
Tristan Webster
Tristan Webster is a management consultant, proud father, and doting husband in Boston, MA but will always call Australia home.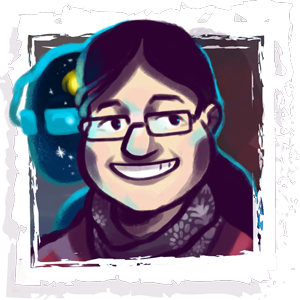 Artist
Tori Larson
Tori Larson is a cartoonist, comic-lover, and part-time cheesemonger living near Syracuse, NY.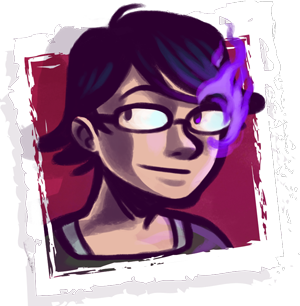 Artist
Kalia Pickett
Kalia Pickett is a freelance artist, animator, and indie game enthusiast living in Round Rock, TX.